Photo Genealogy – Part 4
Old Photo Identification
Six weeks ago we started a series of posts regarding photo genealogy. For those of you who have been following along, you know the background. For those who are just seeing this blog series for the 1st time; I acquired a 19th century photo album of my own family. It has pictures from the 1860s to about 1930. This series of posts have documented what I've done to identify at least sme of the people in the photos. This week will be the last of this series. This post will be about a number of photos which are still unidentified.
Below are some relevant links to the series of blog posts from the prior weeks.
This first unidentified photo is an interesting story. Normally the photographers imprint will be a good indication for dating a photograph. You must be aware however that even back in the late 19th century some photos were copies. This photo is one of those. Notice of the front of the photo it says "COPIED FROM A PICTURE". Not all photos copied from a picture will have this note on the photo.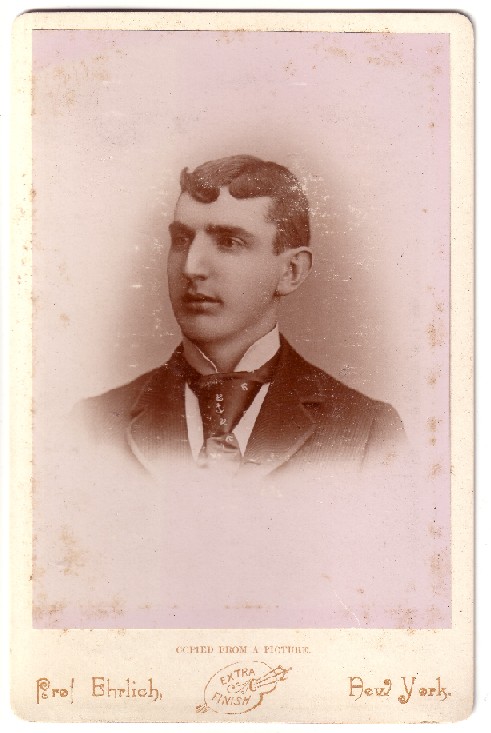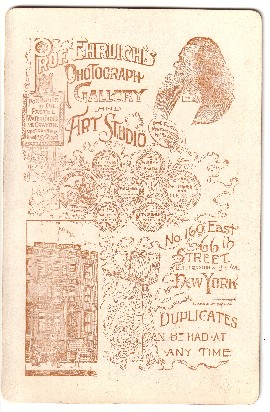 This next photo is another unidentified photo. The photo apprear to be from about 1900-1905, but what was the occasion? Are the two people both women or is the one on the right a man? Why would the person on the right be holding a suitcasse and an unbrella? As you examine your photos you need to look at the details and decipher . It has been suggeted to me that this photo may be an ad to some type of play.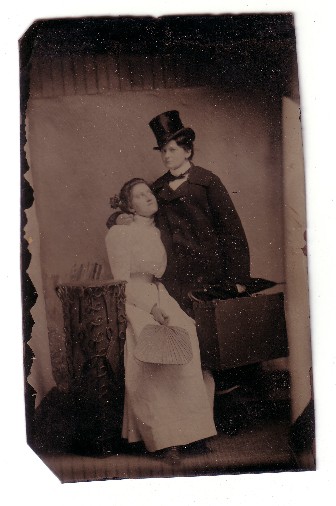 Take a look at the next three photos. If you're lucky enough to have inherited an old photo album, the placement of the photos may offer some clues. The three photos below are the 19th, 20th and 21st photo in the album. Each of the photos have exactly three women in the photos. Are they the same women at slightly different times in their lives? If they are not the same then who are they? In this case perhaps they are three women on the Sanders Side or three women on the Fraher side. There were three and only three Fraher sisters (Mary, Elizabeth and Sarah). There were five Sanders sisters (Frances, Sarah, Ann, Ada and Edith).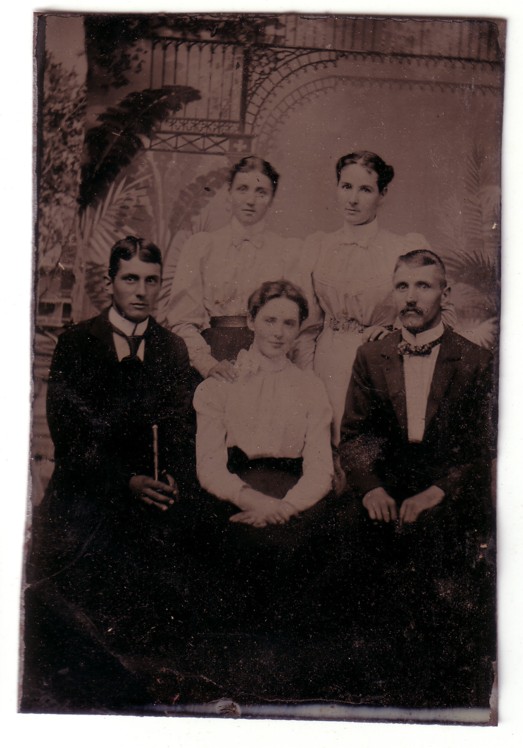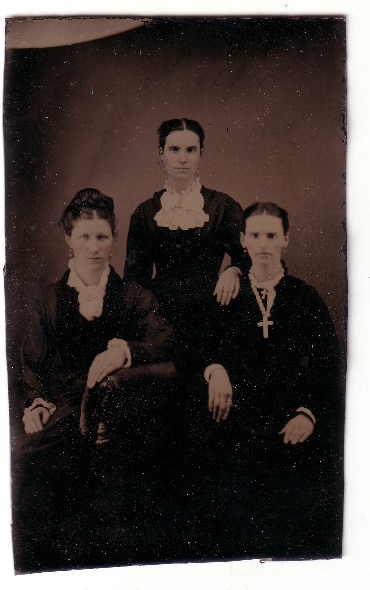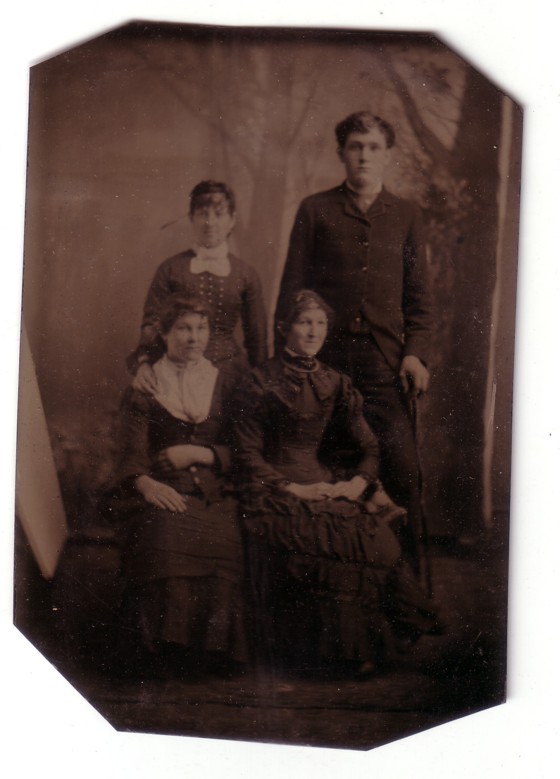 Well it's been quite a journey to try to identify the photos in this old album. If you have any clues or information to add about these photos I would love to hear from you. Perhaps you can provide an estimated date when the photo took place. On Wednesdays I will continue to post additonal unidentified photos if you'd like to see some interesting old photos and to help date and identify them. My task to identify the photos continues…