This week's blogging prompt is the District of Columbia. Blog about an ancestor or your families connection to District of Columbia. If you don't have any connections to District of Columbia, find a District of Columbia resource useful for genealogy research to highlight and write about. This week's prompt runs from 12/22/2013 – 12/28/2013. If you choose to follow along, I would appreciate a mention to the Hidden Genealogy Nuggets website.
———————————-
Edwin Alfred Banks was born on 28-Nov-1846 in Newtown, Fairfield County, Connecticut and the son of Alfred Banks and Jane Ann Shepard. He had a twin son Edward Alfred Banks. In 1850, he was living with his parent and brother in Seneca, Ontario County, New York. By 1860, the family was living back in Newtown, Connecticut.
On January 2, 1864 at the age of 17, Edwin enlisted in the Union Army. He had lied about his age and he indicated he was actually 18. He served in the 2nd Connecticut Heavy Artillary. On August 18, 1865 he was discharged from the Union Army.
After the war, he married Mary Ann McKeown on April 22, 1869. The ended up having three children, Minnie, Alfred and Charles. During the rest of his life, he moved around quite a bit. He lived for a while in Washington DC. He died at a soldiers home on July 2, 1921,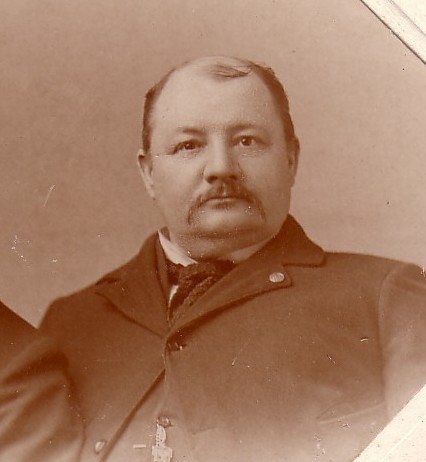 ===========================
A few District of Columbia Genealogy Links
===========================