Who are the people in this photo album? What school is it from?
The following photos are from a school photo album from about 1888. One of the photos is almost certainly my ancestor Minnie Isobel Banks. Who the others are or which school this is, I would love to figure out. I don't know for sure which is Minnie either. All of these photos are mini tin type photos.
If anyone out there can fill in any details, I would love to hear from you.
Cover Photo:

Page 1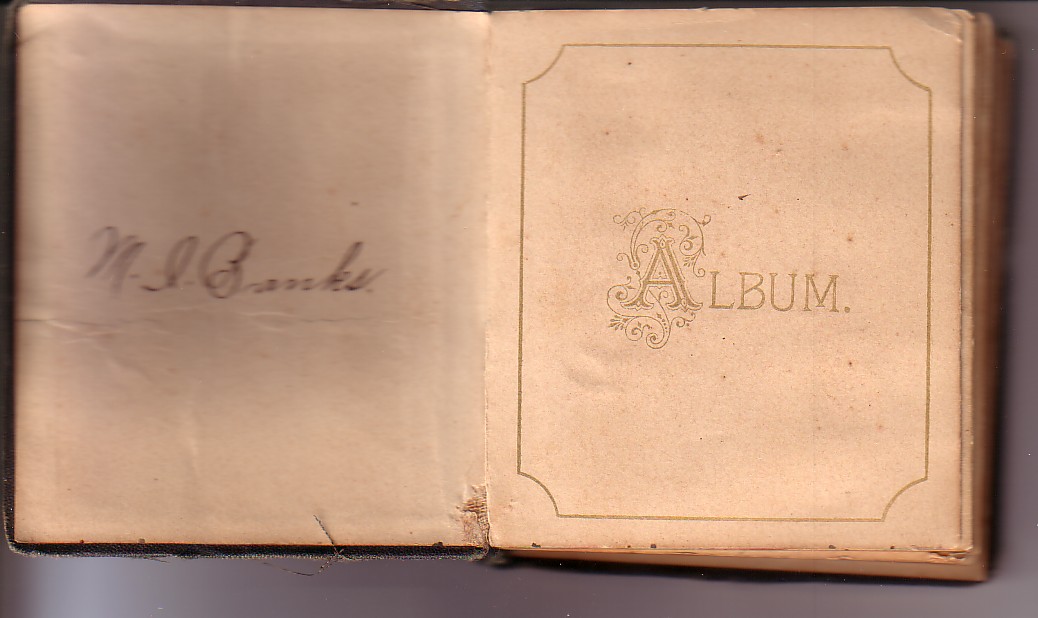 Page 2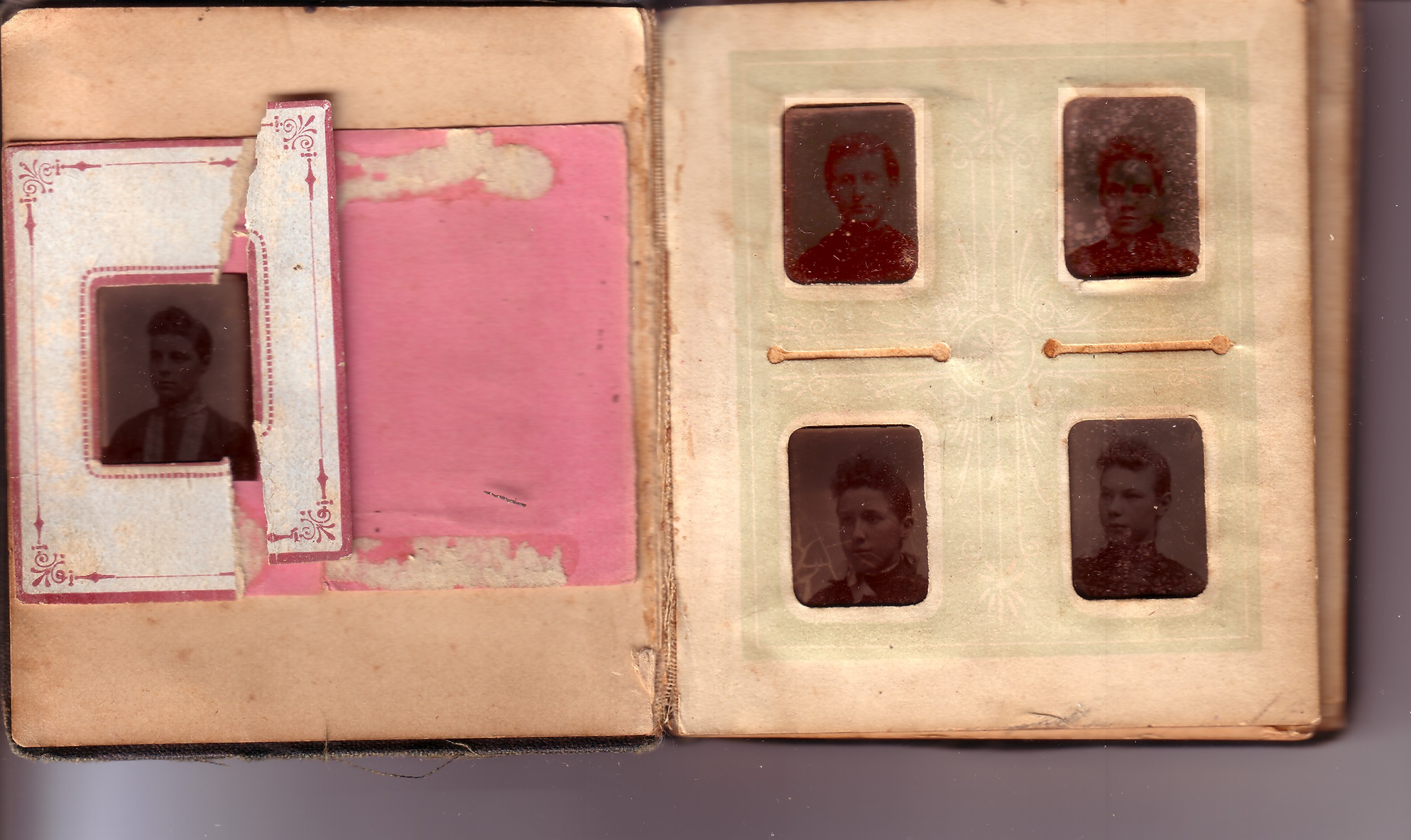 Page 3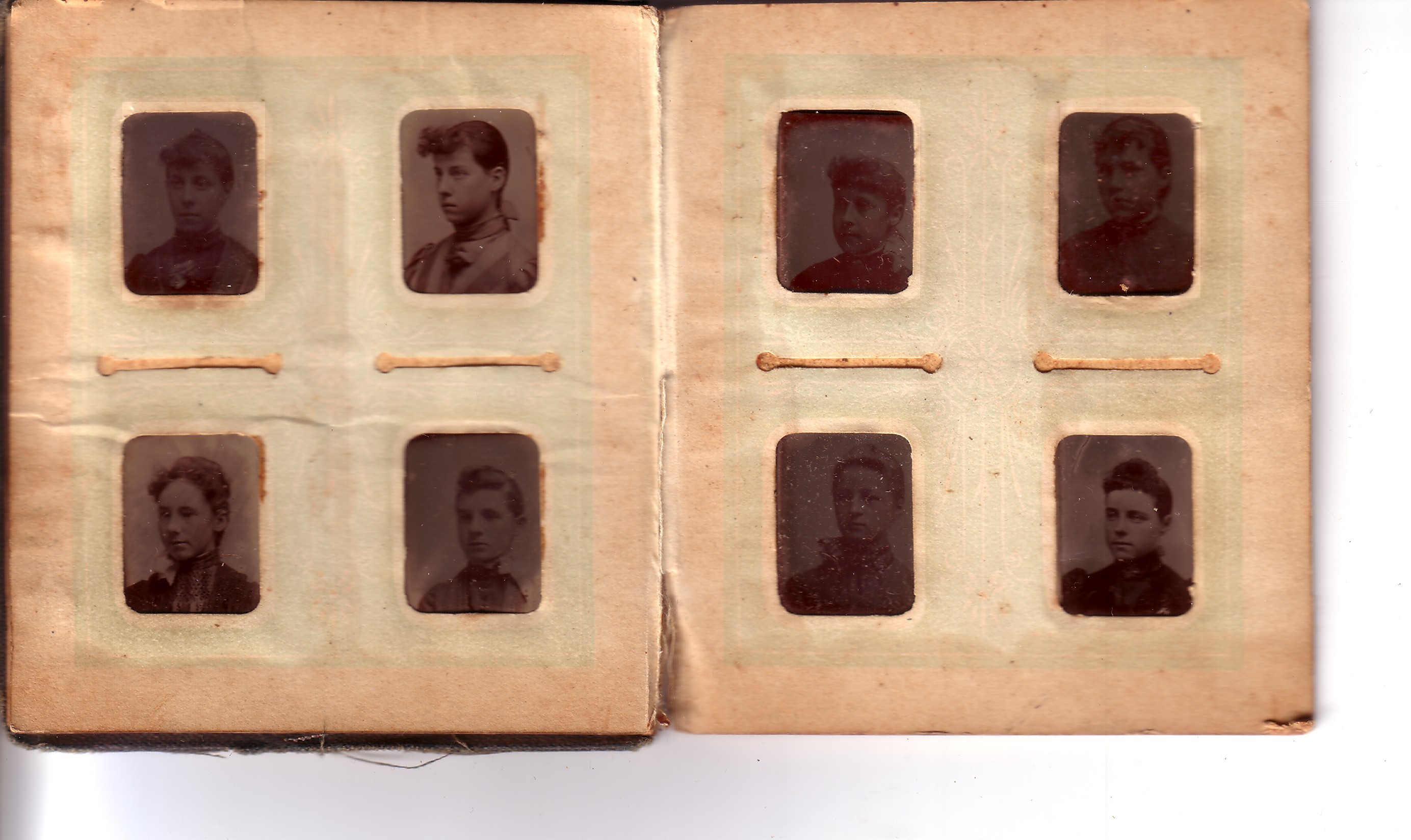 Page 4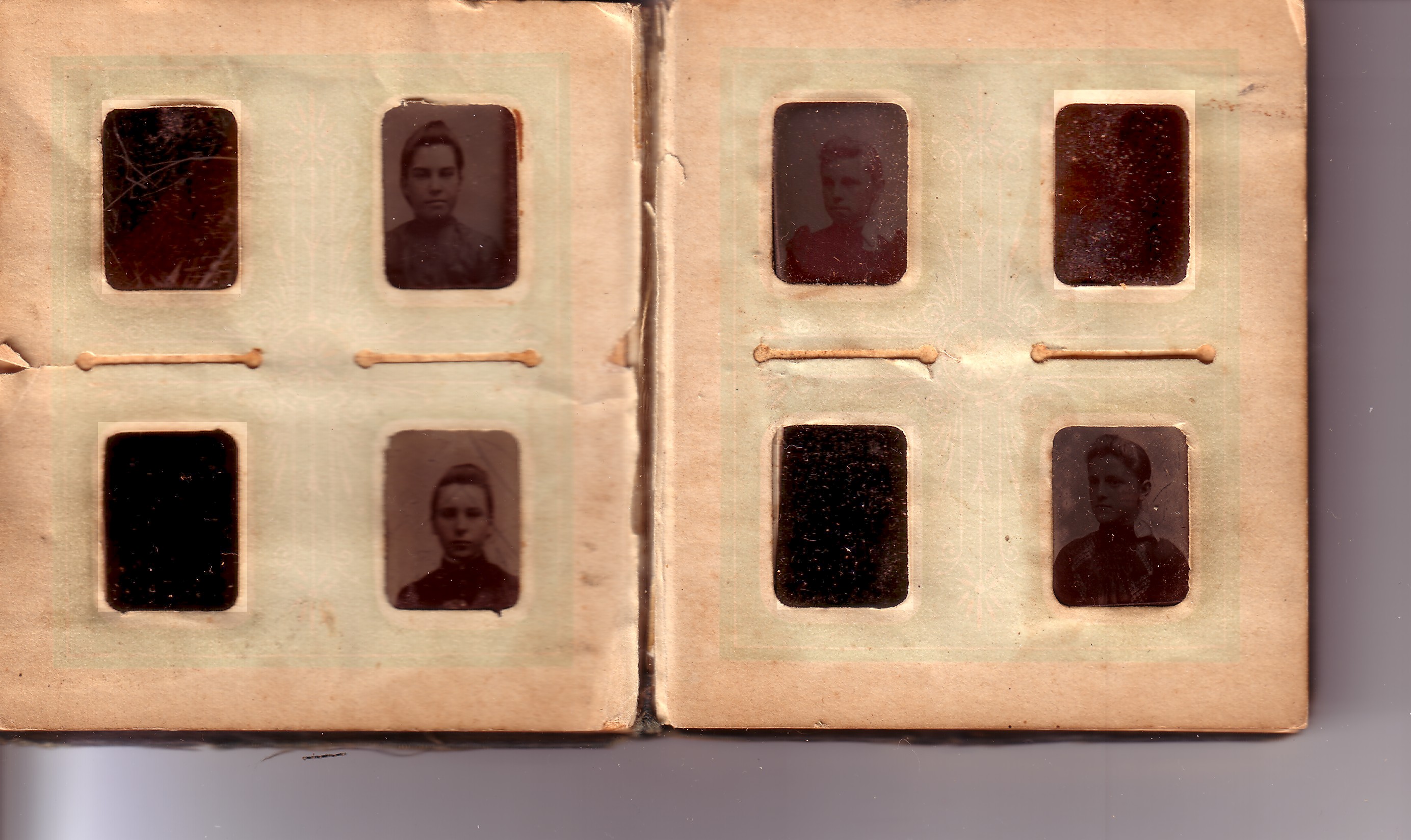 Page 5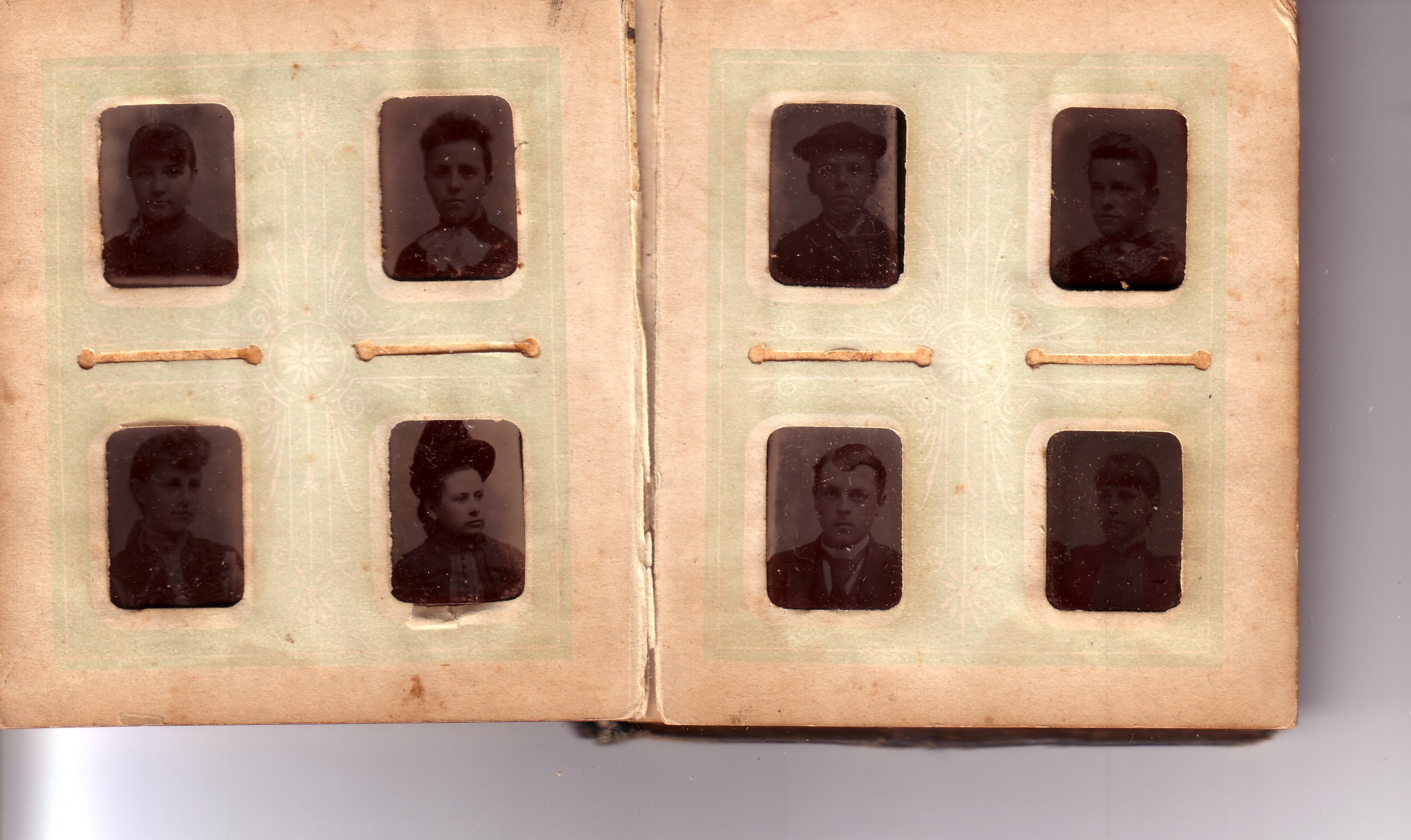 Page 6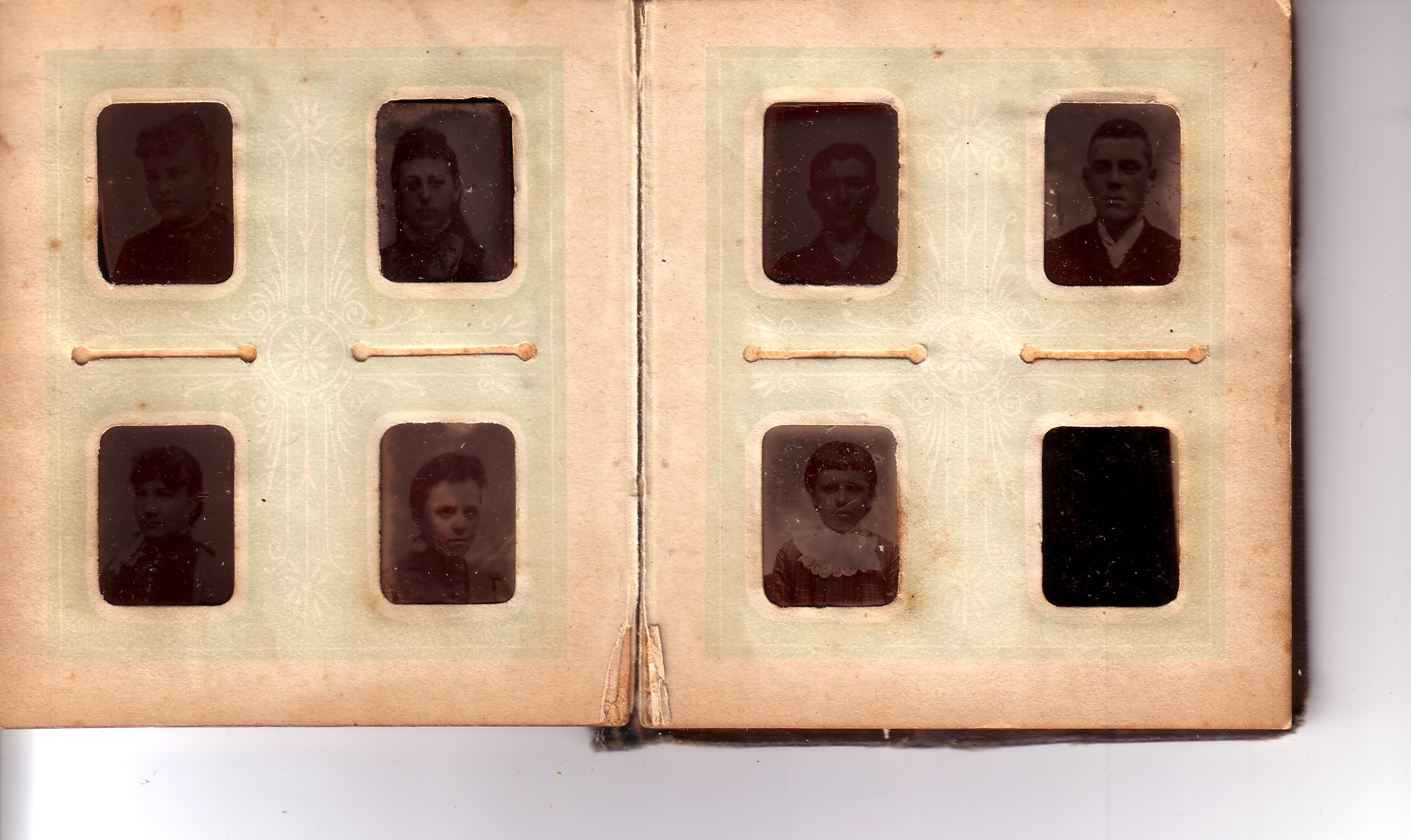 Page 7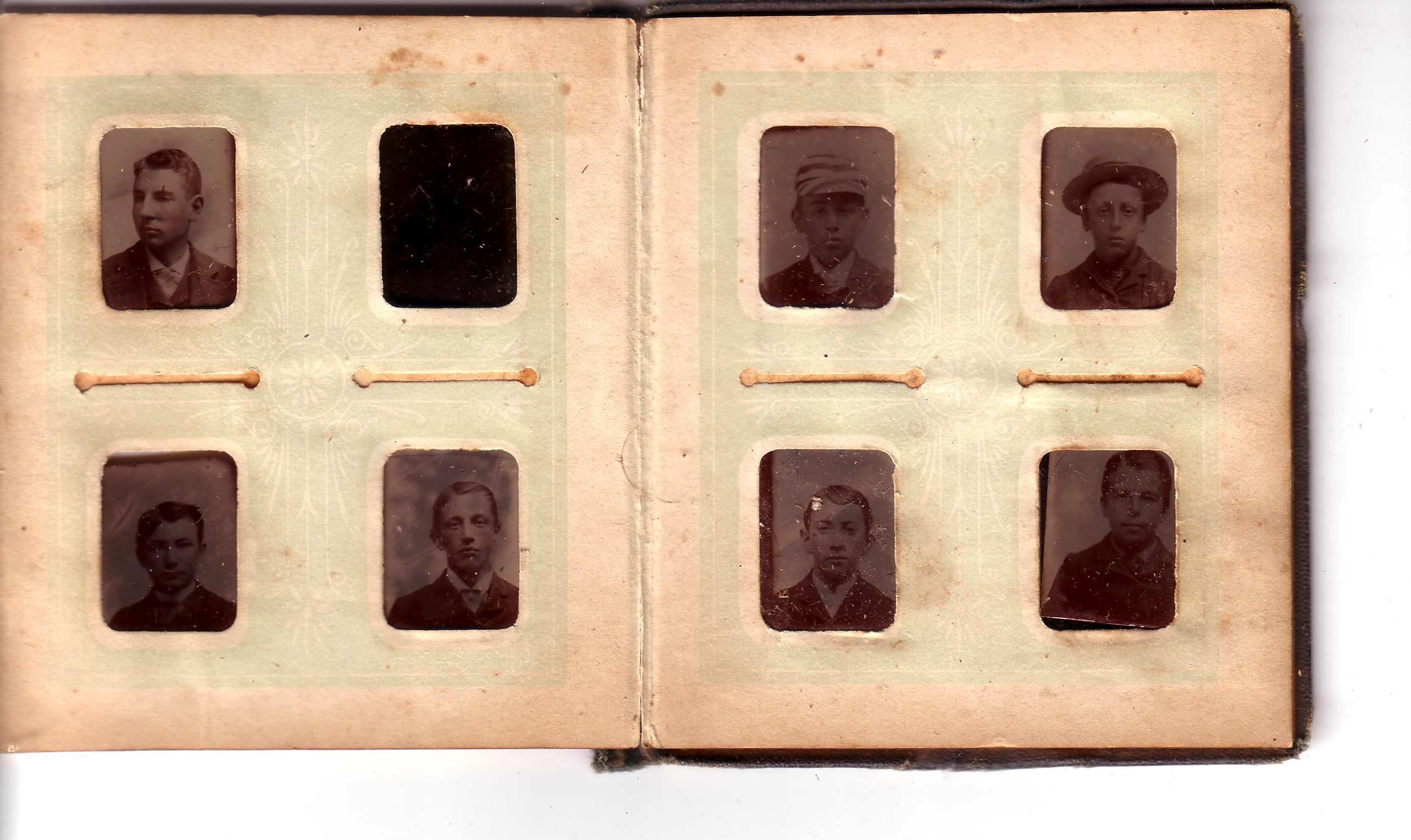 Page 8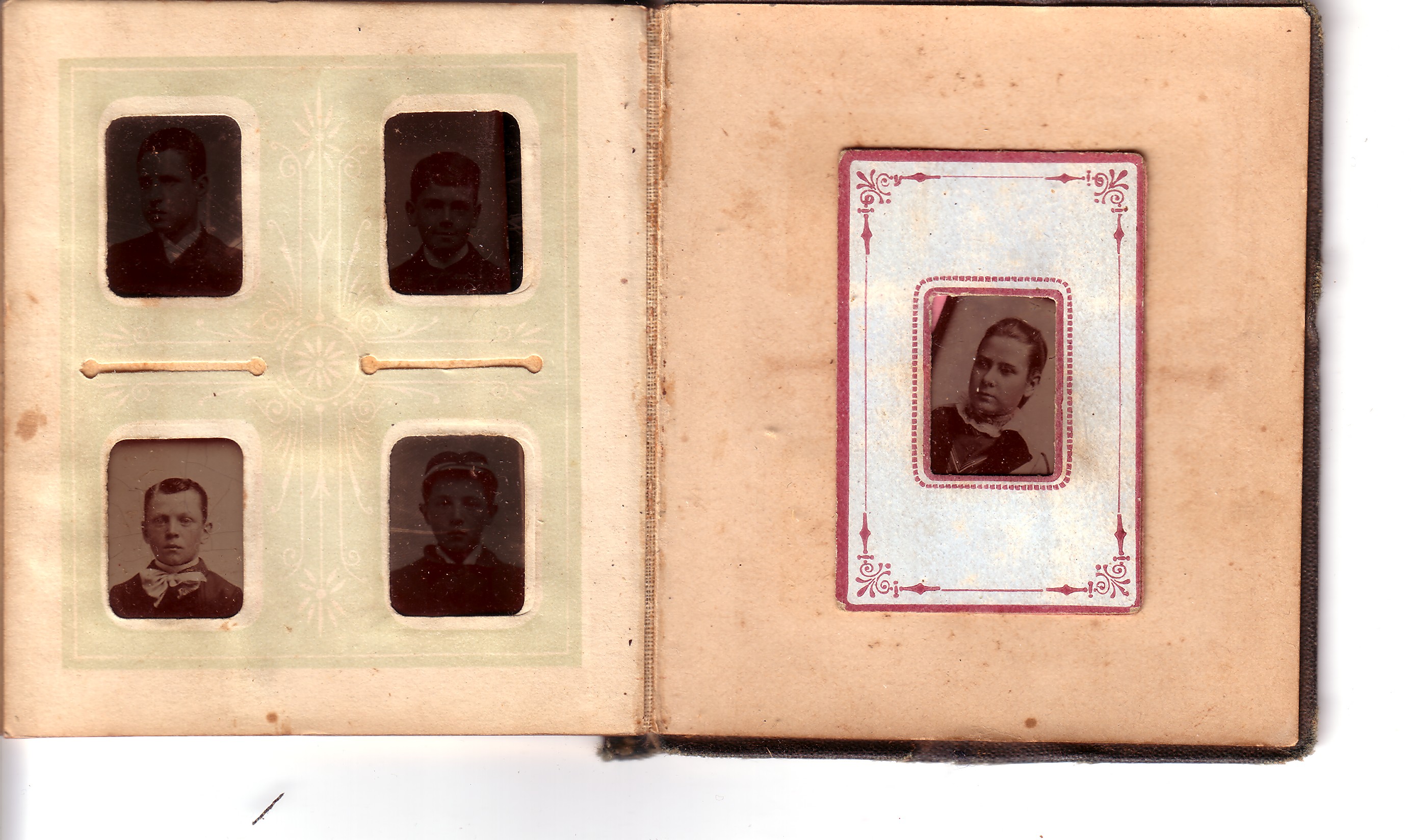 Page 9