Almost Wordless Wednesday: Cabinet Card of a Young Woman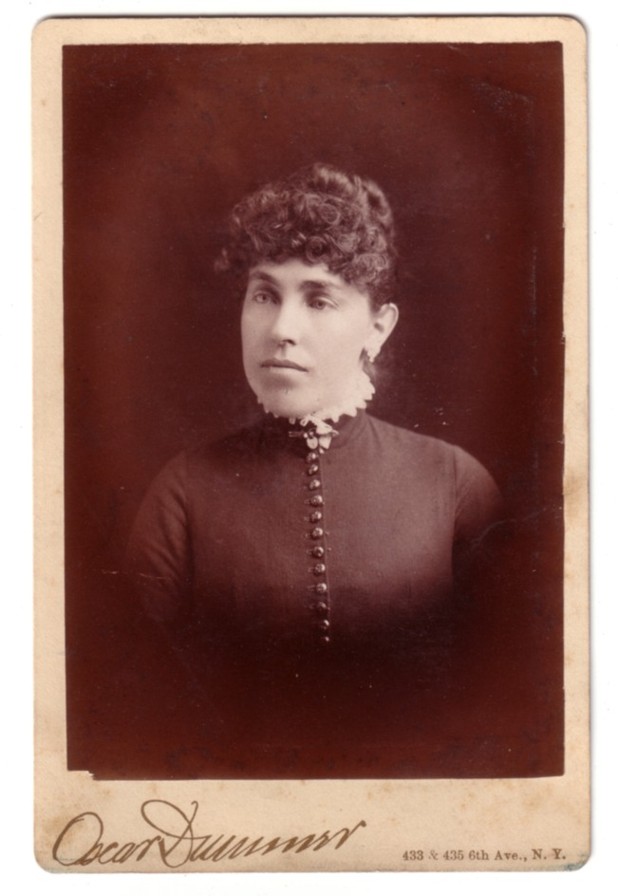 Can you help identify this woman? I have a few questions about the photo.
What is the approximate date the photo was taken?
What is the approximate age of the woman in the photo?
What is the photographers name? I can easily read Oscar. Is the last name Dummar?
It looks like a real formal photograph. What might have been the occasion for the photo?
If you have any thoughts about this photo, I would love to hear from you.
—————–