Almost Wordless Wednesday: Tin Type Photo – two young men, New Britain, Connecticut
Can you help identify these two men? Do you have any comments about the photo?
—————–
Approximate Date of Picture: Unknown. Although this is a tin type photo, the suits and tie to me appear to be well after 1900, perhaps 1910-1916.
Description of Picture: Two young men sitting down. The water scene behind them is obviously a studio prop.
Size of Picture: 2.5" * 4"
Type of Picture: Tin Type
Possible Subject or Family Group: Sanders – Fryher
Studio: Unknown
Dates the Studio was in business: Unknown
—————–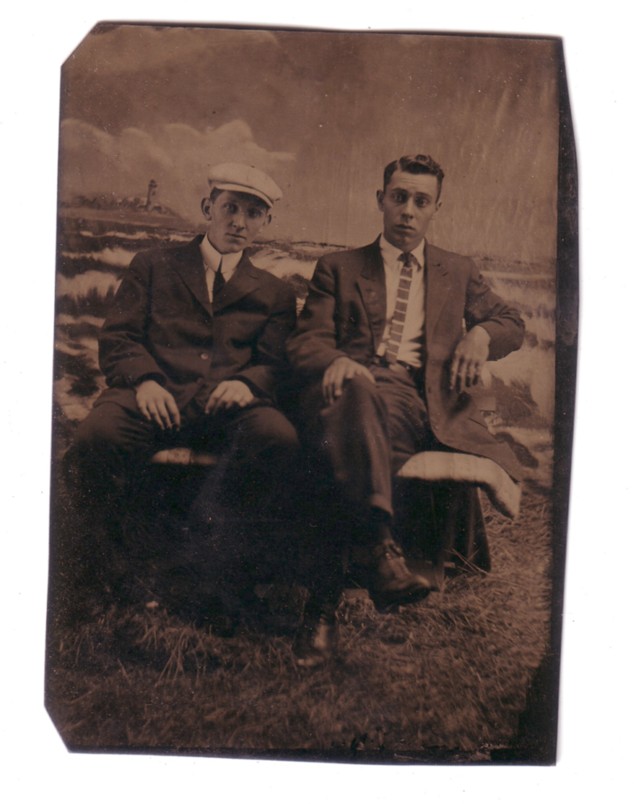 ————————————