Military Monday – Connecticut Military Census of 1917
I recently stumbled across a new database which was put on line by Ancestry.com
. This database is entitled Connecticut Military Census of 1917. This census asked some unique questions which provide insight into your ancestors.
Below are digital copies of both of my grandfather's records.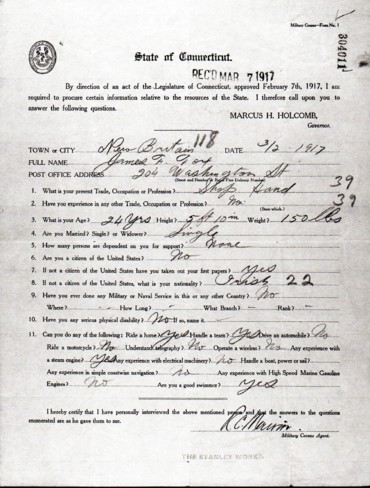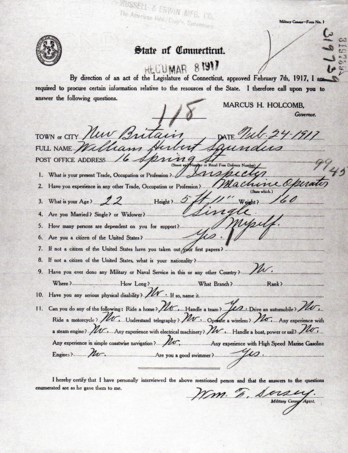 I learned some interesting things about them.
My Grandpa Fox knew how to ride a horse, handle a team, had experience with a steam engine and was a good swimmer. He had also filed first papers for citizenship.
My Grandpa Sanders knew how to handle a team and was a good swimmer.
If you have Connecticut ancestors old enough to fight in WWI, then be sure to check out this new database on Ancestry.com
.