Google Books Genealogy
Find your ancestors in books.google.com
Most of us who've been doing a bit of genealogy over time have all come to know and love the Google search engine. But how many of you have utilized Google's vast array of books they have scanned and made available online for free. This posting is about how to go about maximizing your searches to find your ancestors on Google Books. The well known web search site has digitalized many old historical and new books. Many of these books are fully searchable and viewable for free from the comfort of your own home with an internet connection. Copyright laws may limit books and publications to be fully searchable to books published earlier than 1923.
What types of information and books can you find?
City Directories
Books containing military rosters (Civil War, WWI, etc.)
Books containing vital record information (listing of births, marriages and deaths)
Name searches ==> Surprising books where your ancestors might be found.
Genealogical Publications
Books describing a specific place or time in which your ancestor lived.
For those of you who'd like to follow along, open up a second web browser and go to Google Books. For those of you who saw my post about my civil war ancestors you know a little about my ancestor Edwin A. Banks. Can we find anything about him on Google Books? I typed in Edwin A Banks and found over 1,000,000 hits. That's quite a bit too many for me to weed through…
Is there any way for me to restructure my query to get a few less hits? Well I know that in most records about my Edwin his middle initial is present as well. How about if I put Edwin A Banks in quotation marks ("Edwin A Banks"). Well that narrowed the results down. At the time I was preparing this post, there were 12 hits which came back from the query. Few enough for anyone to go through, even me. Of the twelve hits, three were about my Edwin A Banks. One was about his time in the civil war which I knew about. The other two were about his life in Washington DC.
Edwin lived in Washington DC from 1882 to 1886. I learned this from his Civil War Pension file. Two of the hits told me about his job and work while in Washington DC. I learned he was a sterotyper for the Goverment Printing Office. He earned $0.44 per hour. Skimming through the book, it seems that was a very good pay back then. He work for 2,141 hours in one year and earned $942.04 for that year. Where else but Google Books would I have been able to find this information?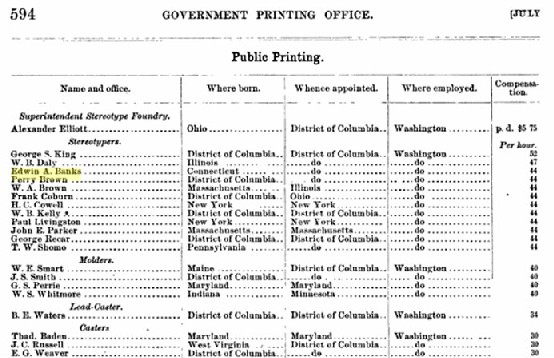 When you put a search criteria in quotation marks it will find that exact string. However, some books may list a person's surname first followed by a comma and then their first name. I tried searching for "Banks, Edwin A". At the time I was preparing this posting there were 15 hits and 6 of them were about my Edwin. I learned he was in the Grand Army of the Republic and he spent time in a National Home for Disabled Volunteer Soldiers.
Some of you may have noticed we've been using the basic search. There's a link to get to an advanced search. Here you can search for all books, limited preview and full view, full view or Google e-books. You can search for books published by a particular publisher. There used to be a publishing year you could search by which was really helpful but as I was preparing this post it appears that criteria is no longer available.
Let's take a look at another of one of my ancestors. Henry L Sanders was a physician working in New York City from about 1838 – 1864. I'm going to try to find a city directory online for him. Type in New York City Directory as the search criteria. That search criteria returned more than 1,000,000 results. However, right there on the fist page was the Dogget's New York City Directory for 1845. At least when I prepared this post it was. You could enter a search criteria of 1845 New York City Directory which would narrow down the results. Then try each year you think your ancestor might appear in. I found my ancestor Henry Listed in this book and now I found his address. If you scroll through the book, you can get an idea about what some buildings in NYC looked like back in 1845.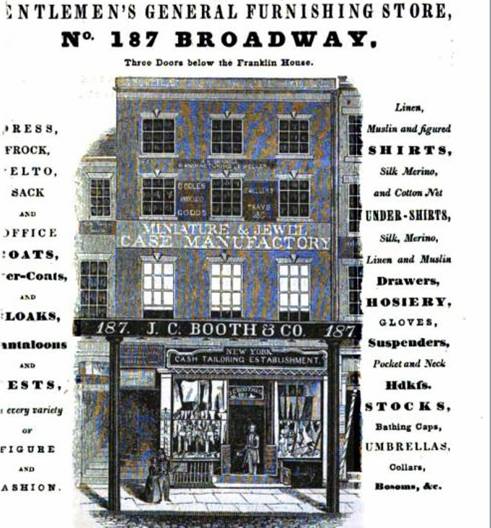 There are even directories for other countries. My ancestor John D. Laurie who fought and died during the Civil War came from Scotland. I know his father Thomas. Let's first look for a Scotland City Directory. Type in Scotland Directory. When I did this, I found Pigot and co.s national commercial directory of Scotland from 1837. This looked promising so I clicked on it. Once you have pulled up the book you want to search, you can type a search term to look for that criteria within that book. I tried typing in Thomas Laurie and found quite a number of hits. It came up with any Thomas or any Laurie. Since most books have the surname listed first I tried "Laurie Thomas". I got two hits, but they were in the wrong part of Scotland, so most likely not my Thomas. I tried a few variations of Laurie such as Lawrie, Lowrie, Lowry. I found a Thomas Lowrie in the right town in Scotland (Dalkeith) so this could be my Thomas.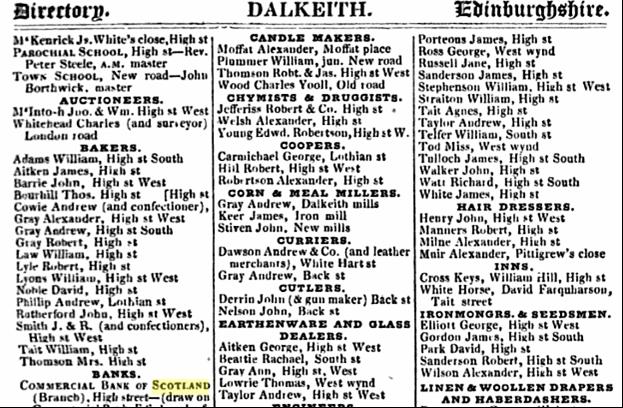 Another way to use Google books is to learn about a particular area. One of my ancestors Abel Ford, his son Reuben and grandson Schuyler came from a small town outside of Albany, New York called Rensellaerville. I typed in Rensselaerville and quite a number of hits were found. I looked through a number of these books. Although I didn't find my Fords in the books that had a full preview capability, I learned a bit about Rensselaerville itself and found some books to check out at a library near me. Some of the books that did not have a full view were available at the Connecticut State Library Genealogy Room.
I found the best way to learn more about what you can find out in Google books is to jump right in. You can also find books on websites other the Google Books, such as Historical Books for Genealogy
or Heritage Quest. You may have free access to Heritage Quest with your local library card.