Well, it's been quite a while since I last blogged regularly. My personal life was thrown for a loop quite some time ago which led to my absence. I'm trying get back into a regular blogging habit for those of you regular readers of this blog. I feel somewhat guilty since my absence in blogging occurred shortly after my blog being mentioned in Family Tree Magazine's 2013 best genealogy blogs. First I'm going to finish what I started in 2013.
In addition, this year I thought I would try something a little bit different and something I haven't seen done on any other genealogy blog. I'm going to choose one of my ancestors and try to write his life story. I will write snippets of his story by evaluating each record group and showing how you may be able to start on your ancestors life story. You do not need to be a great writer and you do not need to have completed all research you can ever find about this ancestor. You only need to review the research, perhaps find and complete some gaps in that research and just start writing. If you do not document his life story, who will?
My goal is to write something about his life every month. My ancestor I chose to write about is Edwin A. Banks. He is pictured below with his wife.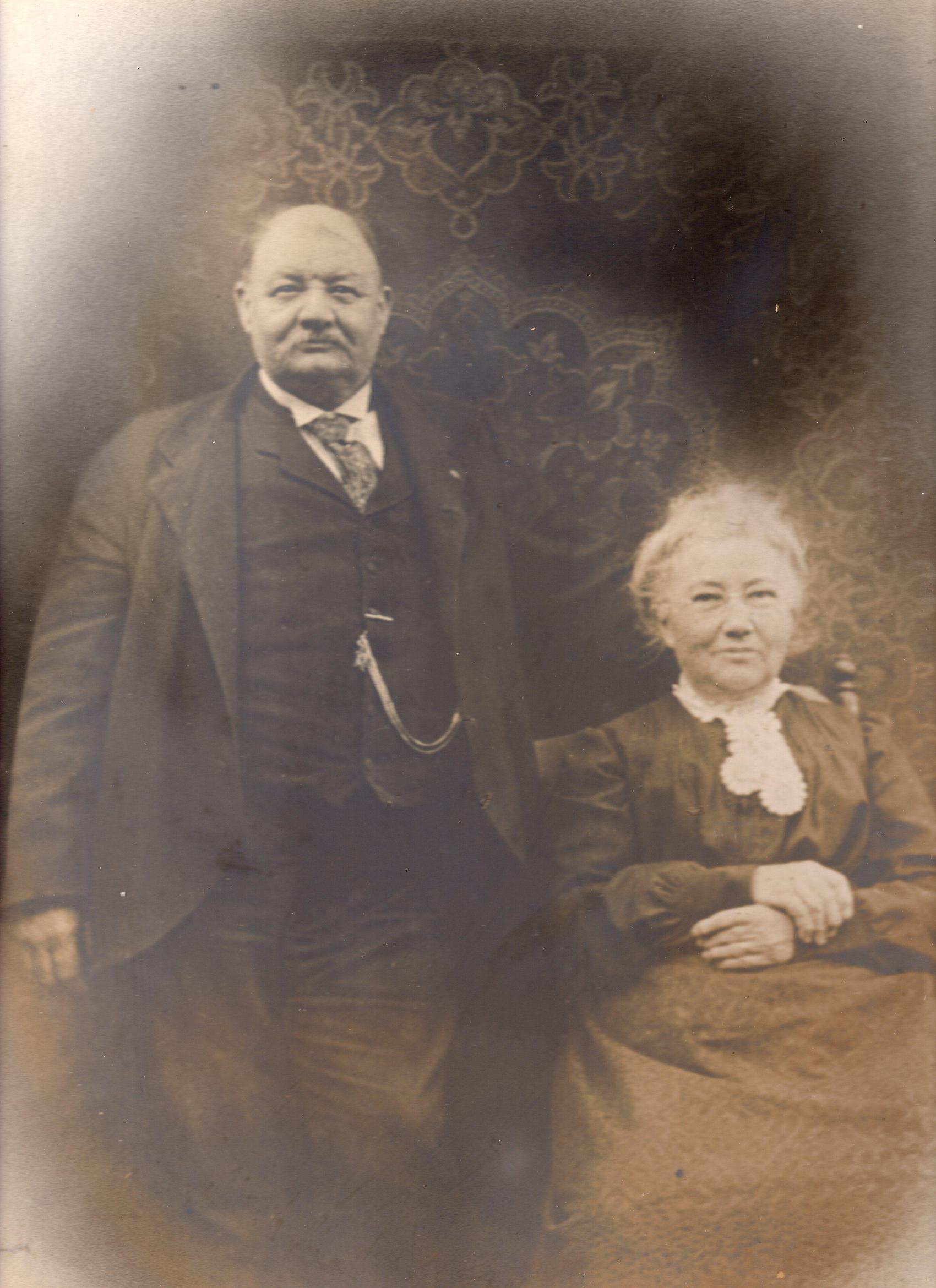 The following snippet is what I have written about his life story in my version Family Tree Maker software right now. Let's see how we can write this life story using primary and secondary records.
"Edwin Alfred Banks was born on 28-Nov-1846 in Newtown, Fairfield County, Connecticut and the son of Alfred Banks and Jane Ann Shepard. He had a twin son Edward Alfred Banks. In 1850, he was living with his parent and brother in Seneca, Ontario County, New York. By 1860, the family was living back in Newtown, Connecticut.
On January 2, 1864 at the age of 17, Edwin enlisted in the Union Army. He had lied about his age and he indicated he was actually 18. He served in the 2nd Connecticut Heavy Artillary. On August 18, 1865 he was discharged from the Union Army.
After the war, he married Mary Ann McKeown on April 22, 1869. The ended up having three children, Minnie, Alfred and Charles. During the rest of his life, he moved around quite a bit. He lived for a while in Washington DC. He died at a soldiers home on July 2, 1921."
While writing his life story this year, I will try to document the sources properly to the best of my ability. A great resource for this is the Book "Evidence Explained". It shows the proper way of citing just about any resource you can imagine. Look for the first snippet of Edwin's life story to emerge by highlighting his civil war service records. At the end of the year, I will attempt to put all these snippets together and create one long blog about Edwin's life.